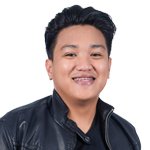 Full-Stack Developer | Digital Nomad
Hi there, me again, Vio.
I've been on the online industry for more than 10 years now, my first ever job was a Content Writer, VA and a Photo Editor in UpWork (formerly oDesk). Being a student and a freelancer at the same time it helped me financially. I got my Bachelor's Degree in Information Technology last 2016, but even before that I'm already developing websites and applications.
I've worked with numerous clients and worked with decent IT Companies locally and remotely in the past few years and absorbed quality experience. 
I am here willing to help you with all your digital marketing needs. You name it and you'll have it. Let's talk.
Vanilla PHP | PHP-OOP
100%
WordPress | WP + eCommerce
100%
WordPress Custom Plugin Development
100%
WordPress Custom Theme Development
100%
Shopify Liquid Development
90%
On-Page SEO | Off-Page SEO
90%
Google Business Suite | Email
100%